Nissan Canada brings 'A to Z' lineup of new vehicles, ARIYA Surfwagon concept and Sentra Cup Car to the 2023 Montreal International Auto Show
Mississauga, Ont. – Canadians can now see the A to Z lineup of the Nissan brand in one place for the first time in Canada at the 2023 Montreal International Auto Show (MIAS), Jan. 20-29, 2023.
Nissan from "A to Z" is a thrilling collection featuring many all-new models like: the all-electric ARIYA crossover, the rugged 2023 Pathfinder Rock Creek, the iconic Nissan Z, and more. Other eye-catching Nissan vehicles at the show, representing Nissan's global transformation, include the new Rogue crossover and the boldly redesigned Frontier mid-size pickup. All of the showcased vehicles are part of the company's ambitious "Nissan NEXT" transformation, which has resulted in one of the freshest new model lineups in the industry.
To bring further excitement to the Montreal International Auto Show, Nissan Canada will showcase an exciting concept vehicle, the ARIYA Surfwagon concept, alongside Canada's Sentra Cup vehicle, the Nissan Sentra Cup car. These vehicles will inspire owners to customize their own vehicles for next-level excitement.
"After nearly three years of introducing products virtually, we are excited to  showcase our fully refreshed A to Z lineup of new and thrilling vehicles for the first time in Canada at the Montreal International Auto Show," said Ken Hearn, Marketing Director, Nissan Canada Inc. "The iconic Nissan Z and the all-electric ARIYA are must-sees during this edition, but so is the ARIYA Surfwagon concept and our special Sentra Cup corner which continues to tell the thrilling story of our brand."
Getting creative with EVs
As Nissan continues to pursue accessible electric mobility for all, Nissan Canada will display the Nissan ARIYA Surfwagon concept, providing inspiration as to how car enthusiasm can thrive in a future of electric vehicles. The Nissan ARIYA Surfwagon concept combines retro design with modern technology, reimagining the all-new 2023 ARIYA all-electric crossover as a beach-style surf wagon, complete with a wood panel-style wrap and other accessories. Read more details on the Surfwagon concept.
From the youngest to the most experienced, visitors will be able to test their virtual driving abilities behind the wheel of the all-new Nissan Z on a racing simulator. Valérie Limoges will also race against visitors on Saturday, January 28th, 2023.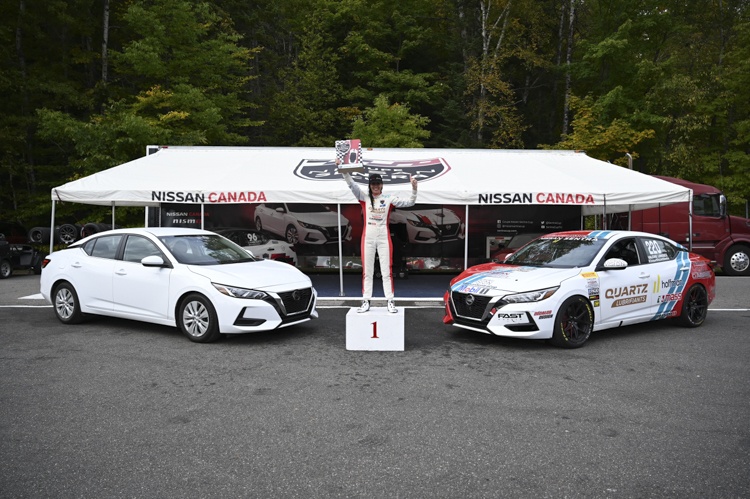 Karine Vanasse Meet & Greet
Nissan brand spokesperson and Quebec-based actress, Karine Vanasse, will visit the Nissan booth and offer a meet and greet session with visitors on Saturday, January 21st, 2023.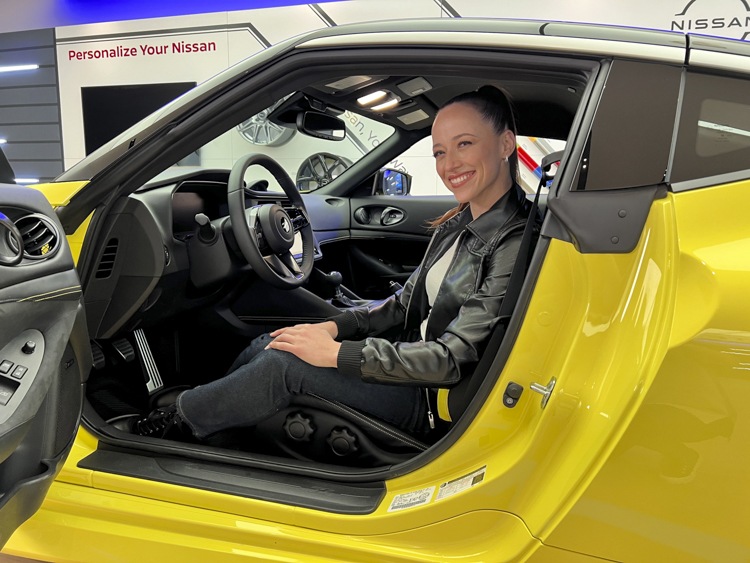 For more information on Nissan Canada's participation at the Montreal International Auto Show, visit NissanNews.com.
About Nissan Canada Inc.
Nissan Canada Inc. (NCI) is the Canadian sales, marketing and distribution subsidiary of Nissan Motor Limited and Nissan North America, Inc. NCI was the first Japanese-based automaker to incorporate in Canada in 1965, and now directly employs 306 full-time staff across offices in Vancouver (BC), Mississauga (ON), and Kirkland (QC). There are 209 independent Nissan dealerships, including 86 that also act as Nissan Commercial Vehicles dealers, 124 electric vehicle-certified dealers, and 38 INFINITI retailers across Canada.
More information about Nissan in Canada and the complete line of Nissan and INFINITI vehicles can be found online at www.nissan.ca and www.INFINITI.ca.
About Nissan Motor Co., Ltd.
Nissan is a global full-line vehicle manufacturer that sells more than 60 models under the Nissan, INFINITI and Datsun brands. In fiscal year 2018, the company sold 5.52 million vehicles globally, generating revenue of 11.6 trillion yen. Nissan's global headquarters in Yokohama, Japan, manages operations in six regions: Asia & Oceania; Africa, the Middle East & India; China; Europe; Latin America; and North America. Nissan has partnered with French manufacturer Renault since 1999 and acquired a 34% stake in Mitsubishi Motors in 2016. The Renault-Nissan-Mitsubishi alliance sold 10.76 million vehicles combined in calendar year 2018.